Acapulco Burrito
13020 Old Hickory Blvd, Antioch, TN 37013
Order now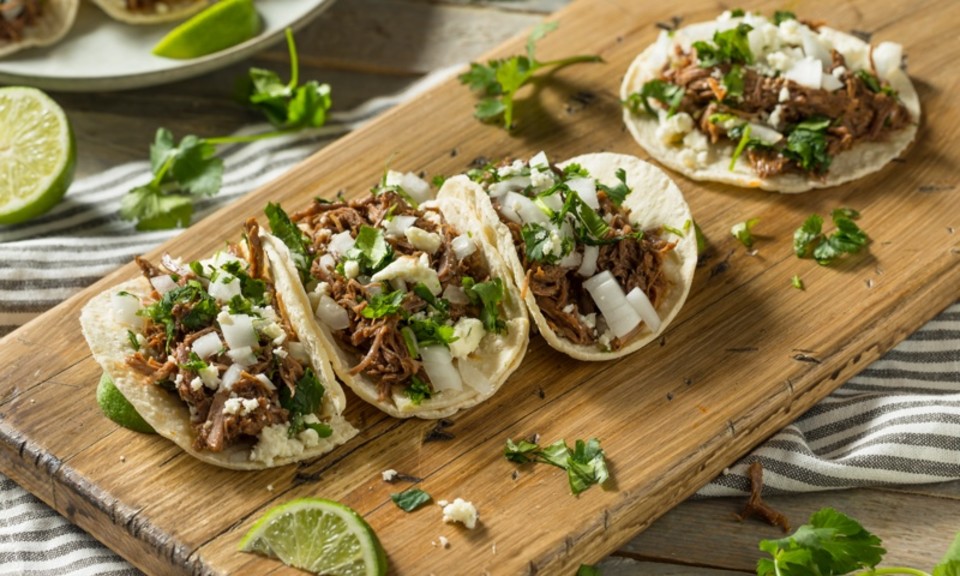 Emily
This place is great. The food feels authentic and has a lot of flavor. Delivery has been well before the time quoted on both of my recent orders, and the order was delivered hot and correct, even though I don't live all that close to them. It's also really great to have something other than the "usual" kind of delivery food available. I highly recommend giving them a try.
Lori
Whoa.. Like for real... this stuff is on point and I don't have to leave to have all the yummy come to my tummy!!!

Seriously, group at work ordered delivery from here.. and every bit of it was amazing! Has fantastic flavor! Came quick , correct and delicious!!!

Ordering here again.. actually I may go for dinner ... tonight... it's so good you don't care you had it for lunch.
Cassie
We have ordered from them several times and 9/10 it has been exceptionally good. We had a late/cold dinner on one occasion but they have definitely made it up to us. We find the food to be always delicious (even when it was cold) and typically it gets to us faster than the estimated time. Much more authentic than other local "Mexican" restaurants.
Daniel
One of my favorite places to eat. I've almost always had a great meal from Acapulco Burrito and the only time I didn't, they were committed to resolving the issue and making me happy. The food is good and is not like the homogenized bland Mexican food found in lots of places around here. This food has personality and heritage.
Natasha
This was our first time ordering from Acapulco Burrito and it was great. We had an estimated delivery time for 1 hour after we placed the order and it arrived in 20 minutes. The food was delicious. We will definitely be ordering from this restaurant again!
About us
Dinner, Lunch Specials, Mexican
Today

Delivery: 10:30 AM - 7:30 PM

Takeout: 10:30 AM - 7:30 PM

Delivery

Monday:

10:30 AM - 7:30 PM

Tuesday:

10:30 AM - 7:30 PM

Wednesday:

10:30 AM - 7:30 PM

Thursday:

10:30 AM - 7:30 PM

Friday:

10:30 AM - 7:30 PM

Takeout

Monday:

10:30 AM - 7:30 PM

Tuesday:

10:30 AM - 7:30 PM

Wednesday:

10:30 AM - 7:30 PM

Thursday:

10:30 AM - 7:30 PM

Friday:

10:30 AM - 7:30 PM

Saturday:

11:00 AM - 7:30 PM